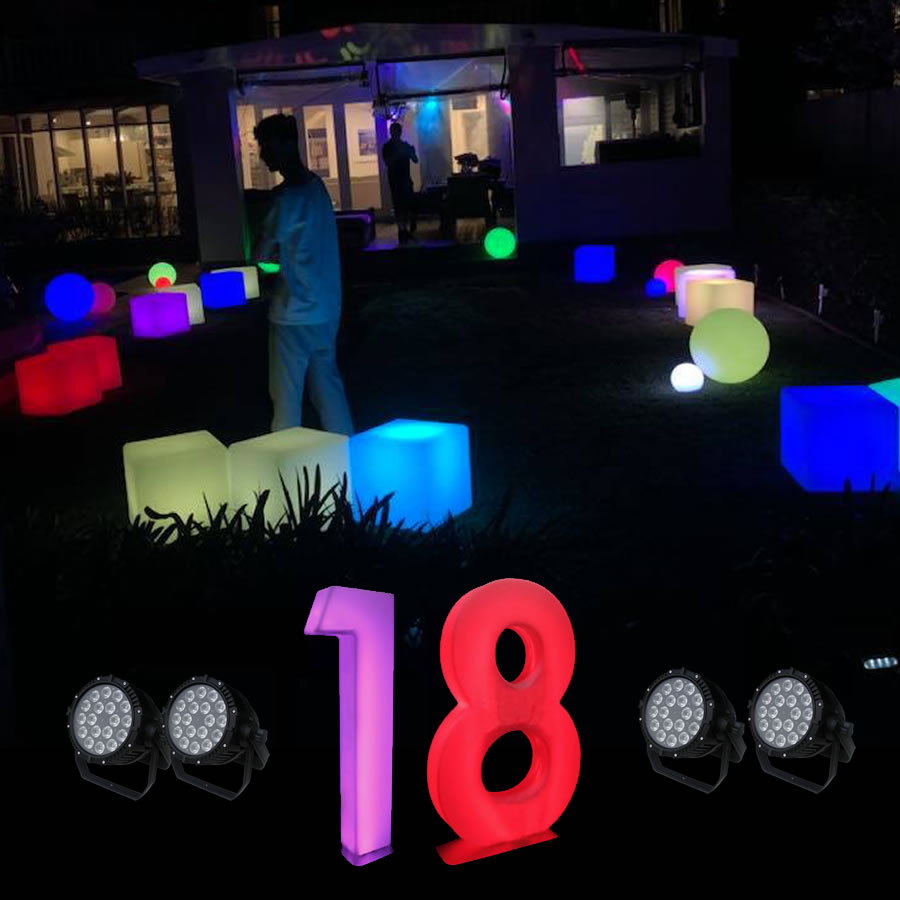 Party Lighting Inspo based on different budgets
Clients come to us and often don't know where to start with choosing the right lighting for their party or events and also don't really know what sort of budget they need for their party, in this article we suggest some great options for a range of budgets.
Under $100.00
One of our most popular lights is our LED Crystall ball and at just $40.00 this one little light fills a whole room with colourful dots around the walls and ceiling so perfect for a little home disco on a budget! See a video here:https://lightstoparty.com.au/product/led-crystal-ball/.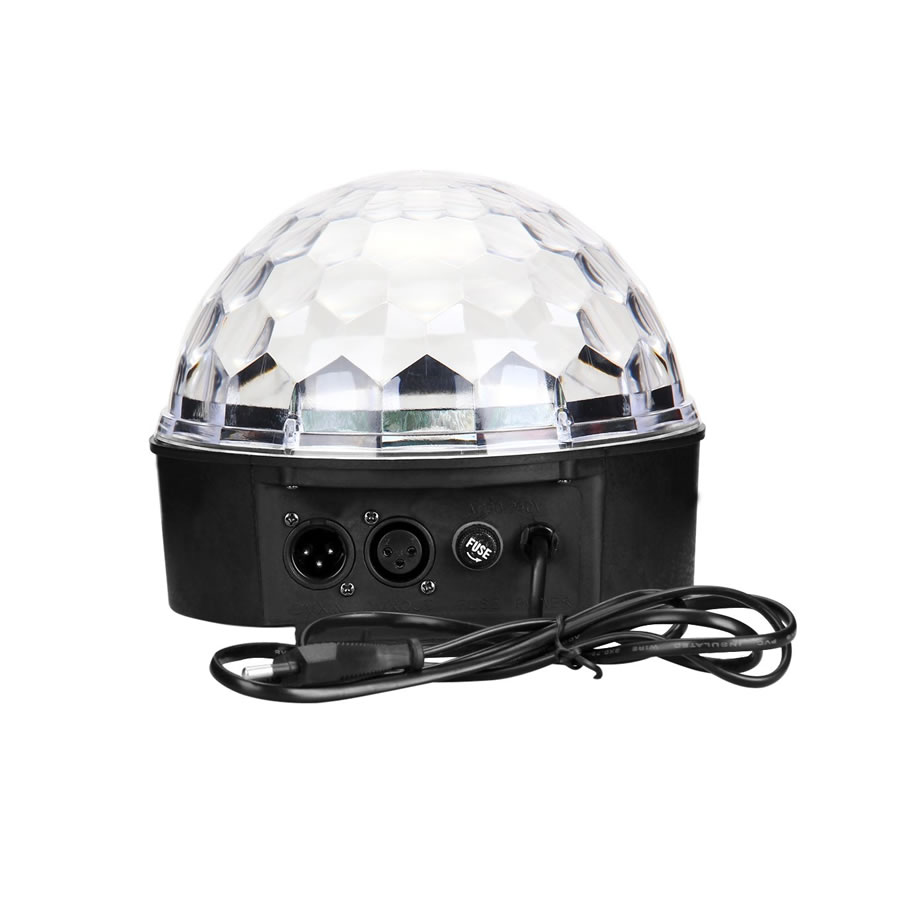 To get everyone up and dancing the Moonflower disco light is a great option and it's only $50 and goes on a lighting stand which is $20.00 See the video here: https://lightstoparty.com.au/product/led-moonflower-disco-light/. 
This light is also great as the further back it is the bigger the pattern gets so great for small to large areas.
If you have a more defined space /smaller space you could look at the Revo 4 Disco light. Great for a square dancefloor. At just $60 and $20 for the stand another great option and still under budget! See the video here: https://lightstoparty.com.au/product/revo-4-disco-light/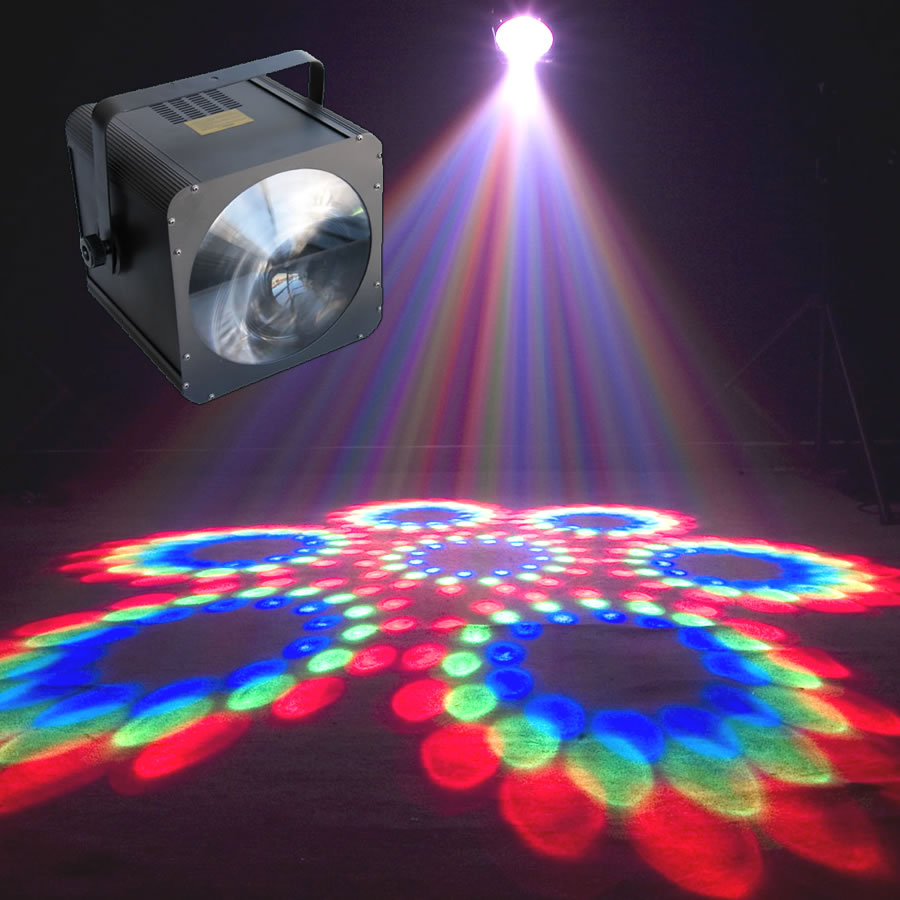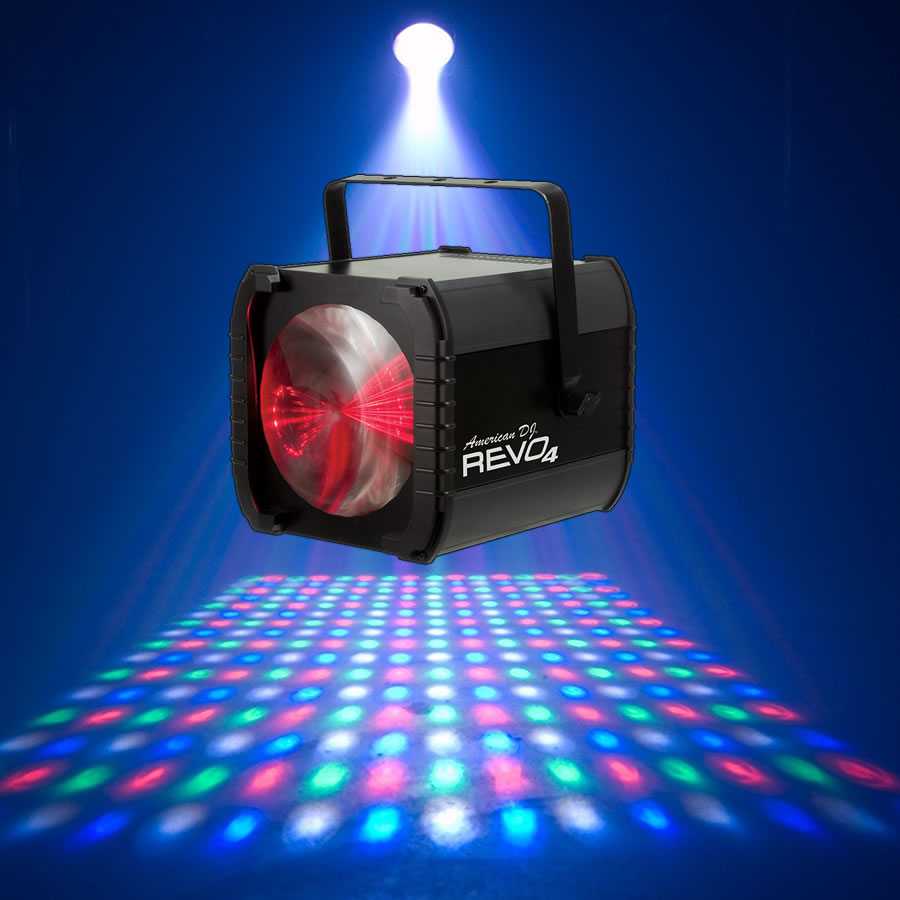 With our 4ft UV lights (batons) being just $25 and go on a stand for $20 for a small party you just need 2 – placed at opposite ends of the room, you have your uv party all set up for just $90.00. Add some great uv reactive decorations and your'e good to go!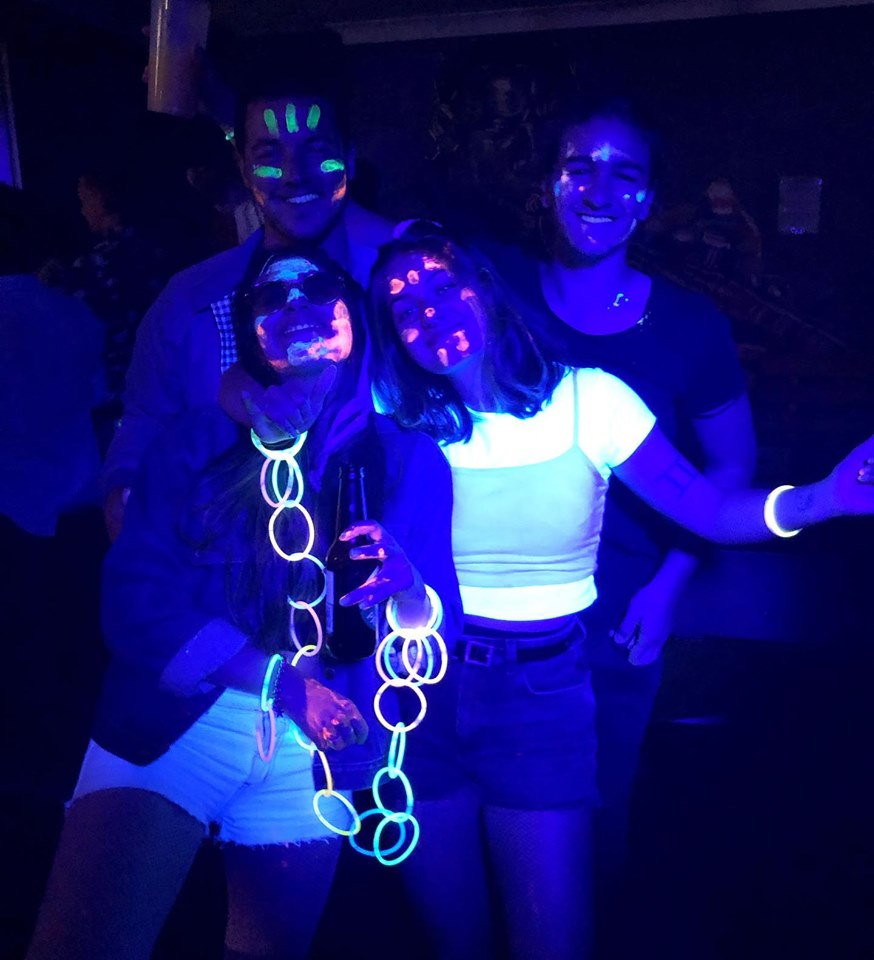 $100.00 – $200.00
Above we talked about how great the led crystall ball and moonflower disco lights are as individual lights but guess what..put them together and you have an instant disco! By adding a smoke machine will add another element altogether as you will get great beams of light coming of the lights in addition to having the dancefloor and walls and ceiling covered. At just $140.00 our LED Moonflower + Crystal Ball and Smoke Machine Disco Light Package is a great disco package. You can see a video of this package in action here: https://lightstoparty.com.au/product/led-moonflower-crystall-ball-disco-light-package/ 
Thinking about really ramping up your party and going for lasers instead of disco? At just $190.00 our Strobe, Smoke + Large Laser Package is your ultimate laser package and will be sure to impress! See: https://lightstoparty.com.au/product/strobe-smoke-large-laser-package/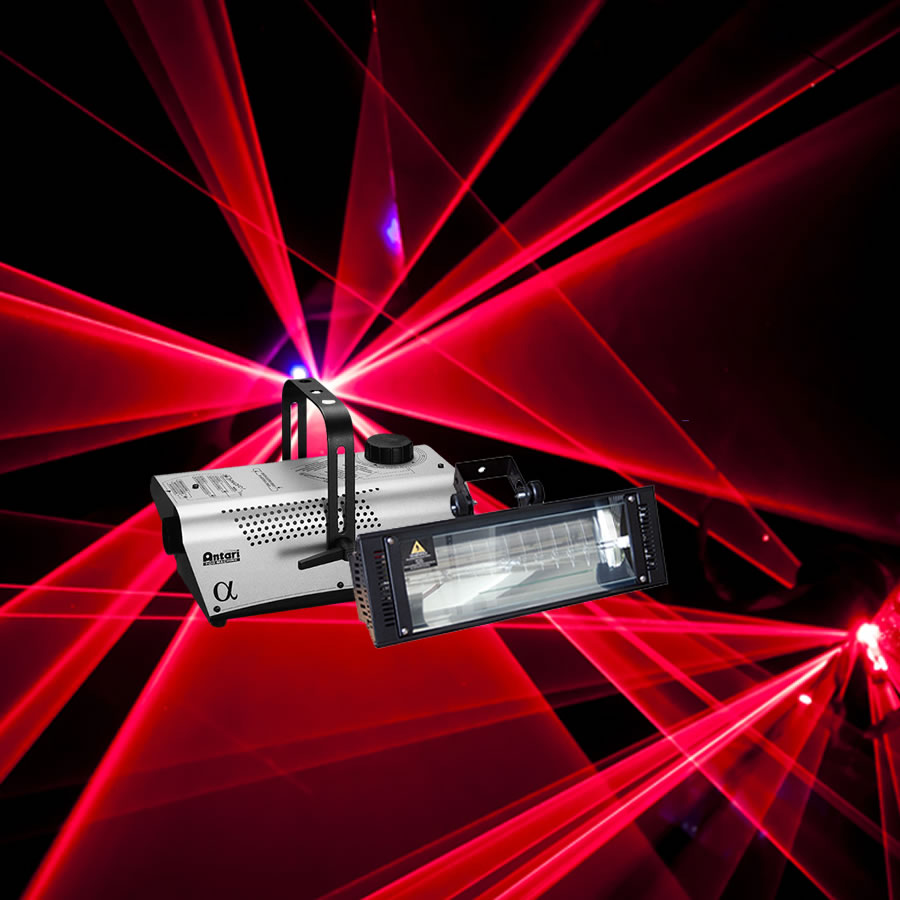 $200.00 +
Looking for something different for your outdoor party? Our glow furniture is perfect, acting as functional furniture and party lights – what more do we need!
There are a range of packages available here https://lightstoparty.com.au/product-category/lights-for-hire/glow-furniture-packages/such as our pack of 10 glow ottomans for just $250.00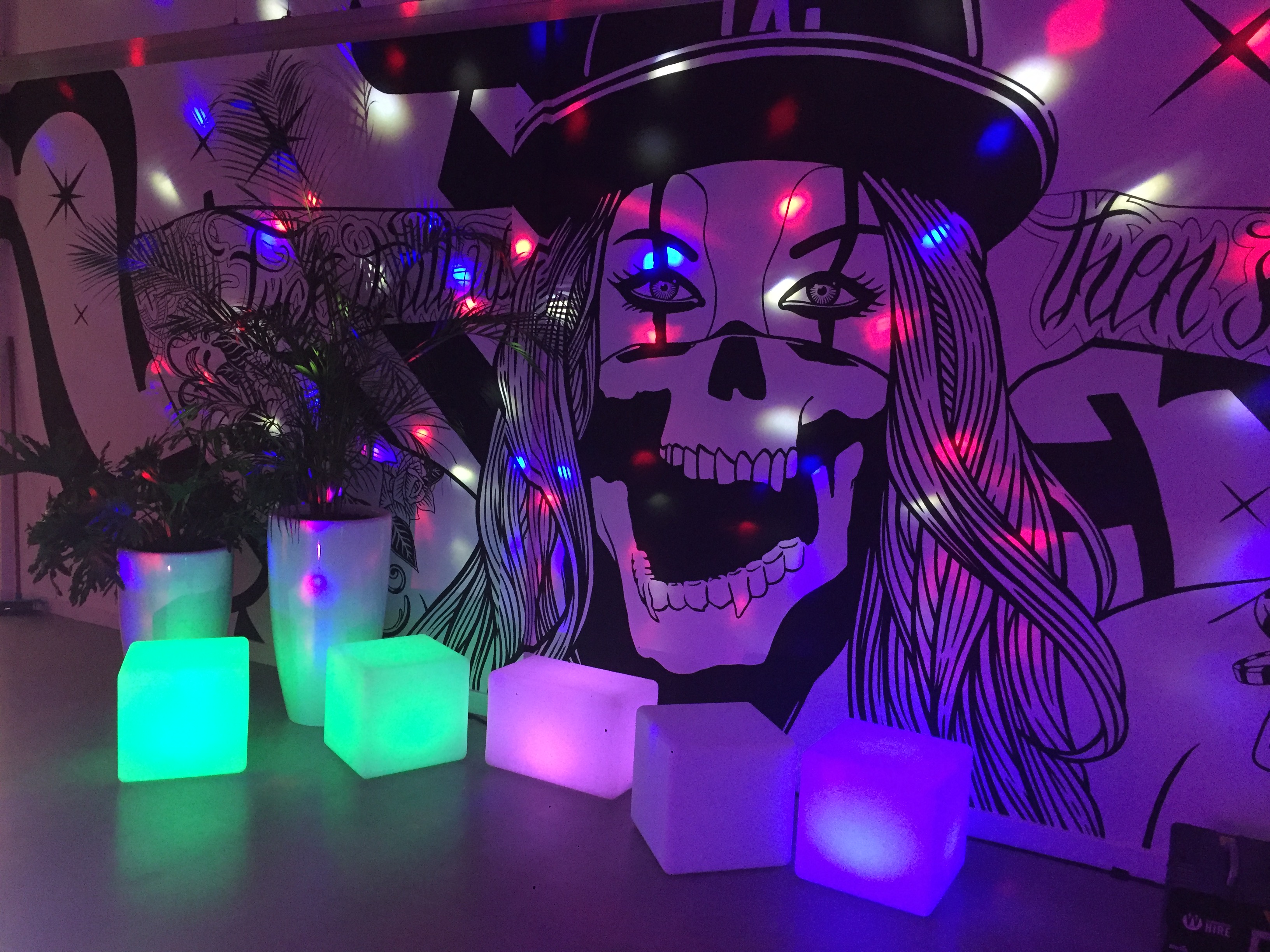 Perhaps a winter wonderland theme is the idea you need? Our winter wonderland package sits at $600 and includes a range of products; 4 x indoor battery powered up lights for ambient lighting / 1 x low lying smoke machine / 4 x glow bar leaners and 10 x glow spheres in various sized to be scattered around the room.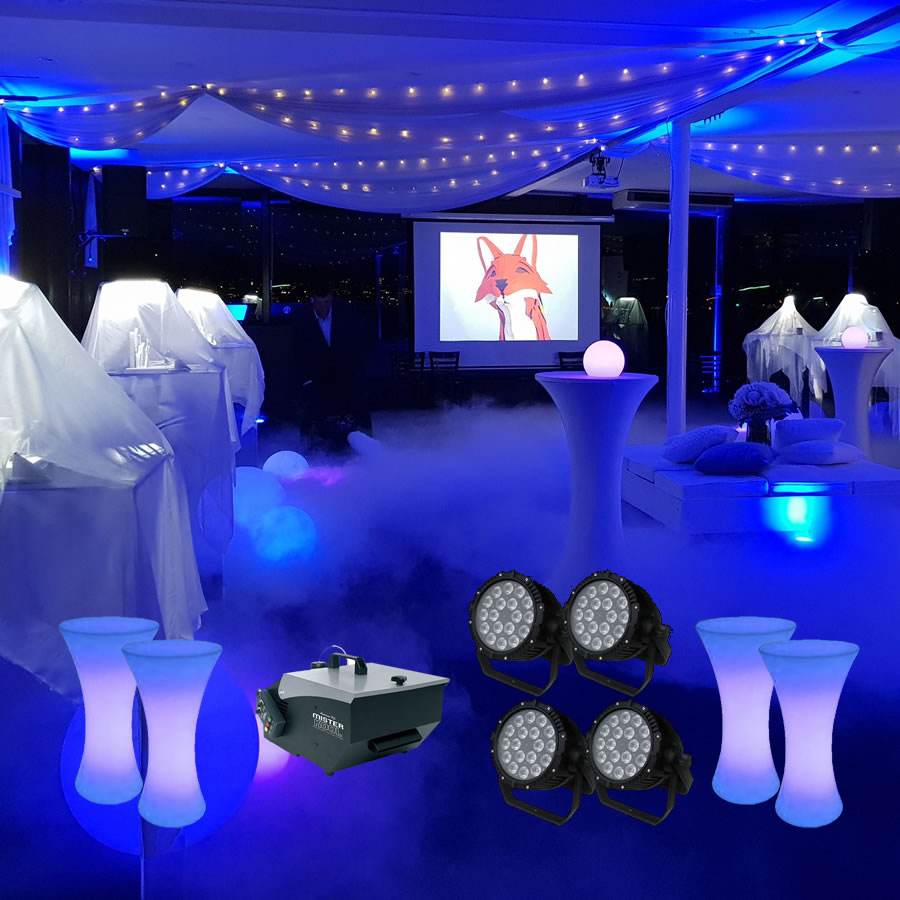 Need more advice?
At Lights To Party we have been setting up and consulting on parties and events since 2009, we know what works and we use our creative flair to ensure we can plan a party for you that is sure to impress.
Get in contact with us for free advice and let us help you plan your party and provide professional advice on what will work for your party or event and take the stress away!
Reach out on 0430 001 613 or fill out our online form to get a quote and advice on making your event one that will have everyone talking!