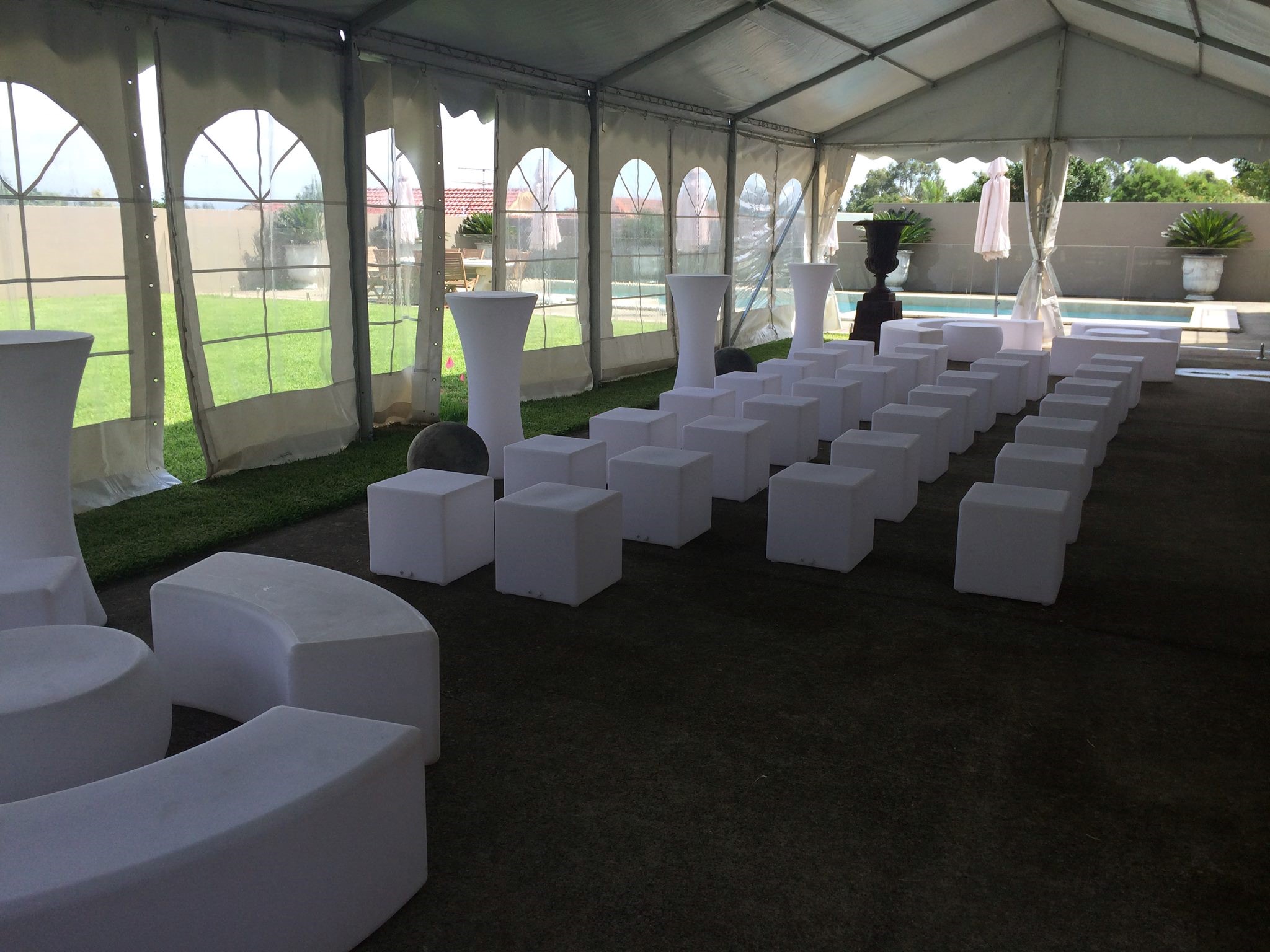 Part 2- Outdoor Parties
We often get asked "how much will a few lights cost me for my party", but there is much more to consider before we can answer that such as size of party, if it's inside or outside, your budget etc.
This is Part 2 of our 2 part article where we will talk through some awesome ideas on budgets of all sizes for your next outdoor party or event.
Small garden parties
If you have a lean budget but want to add some ambiance to your small garden party uplights area great way to add some soft lighting that will create great ambiance. At Lights To Party we have had LED custom made uplights/wash lights built which are IP rated(waterproof) and which are also battery operated and wireless. This means no cables and we have made them powerful enough to light up the side of your house and large trees.
You can set them to a particular colour or have them gently or quickly transition through colours. At just $50 each if you just want to light up one tree as a focal point you have a great budget option or take 4 and put one in each corner of your garden.
Elegant outdoor parties
If you are having a garden party that needs to exude elegance or perhaps an outdoor wedding or engagement party then of course the classic fairy lights or festoon lights will add a touch of class.
This is an affordable option with Fairy lights just $30 per 20m and Festoon lights are $70 per 20m however if you want them to be installed there will also be an installation fee.
The ultimate outdoor party
For the ultimate outdoor party LED Glow furniture will be sure to make your party a hit. Its trending right now and every party that has this furniture leaves everyone talking!
The LED glow furniture comes in the form of Bars, Tables, Cubes (chairs), Bar stools, Bar leaners and even spheres that float in your pool!
The furniture can be set to a colour, strobe, transition quickly or slowly through colours and has a colour far effect too. Leave it on white for an elegant look
We have many packages available to find out more give us a call on 0433 501 613
We can help you organise a great outdoor party no matter the budget so drop us a line today!