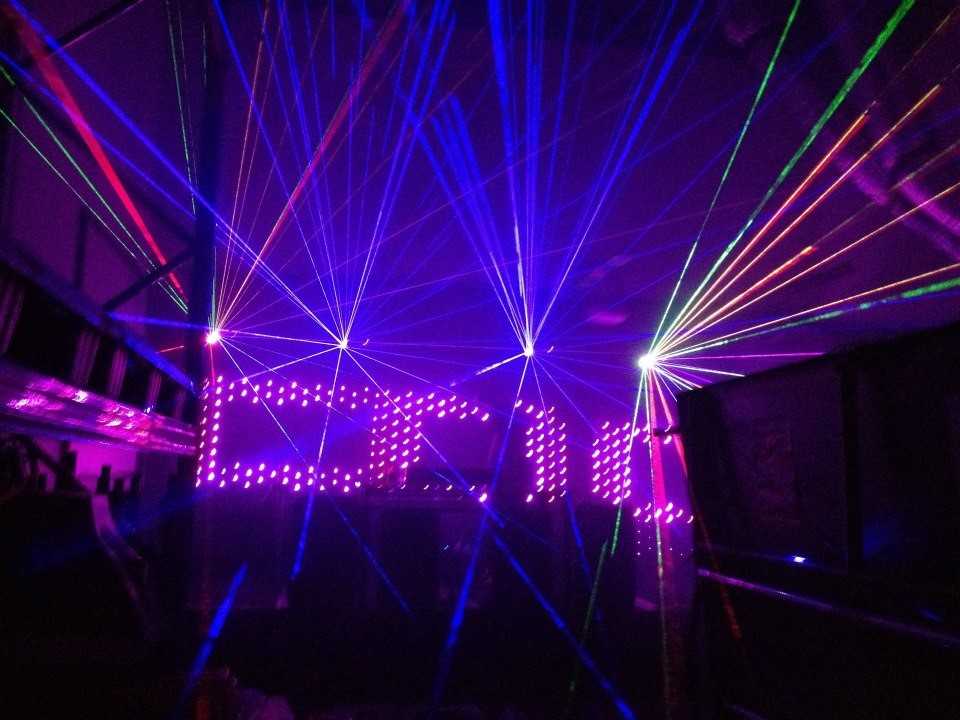 Part 1- Indoor parties
We often get asked "how much will a few lights cost me for my party", but there is much more to consider before we can answer that such as size of party, if it's inside or outside, your budget etc.
In this post we will talk through some awesome ideas on budgets of all sizes for your next indoor party or event.
Part 2 will cover outdoor parties so keep following us for this release later in the week.
Small indoor parties
If you are planning a birthday party or small celebration inside there are a couple of options here that will create am amazing effect for your party whilst keeping to a lean budget:
1) Small disco party – super lean budget 
If you are having a small kids party and just want to add a disco effect the LED Crystall ball and a smoke machine will do that for you. The Crystall ball is just $40 and the smoke machine is $30 – if you don't want the smoke machine then you can still have a basic disco effect for just $40!

2) Small disco party – small budget
To create a disco party at home all you need is either a revo 4 or a moonflower, a manual smoke machine and an LED Crystal ball and you have an instant disco party. The LED Crystal ball will cover the walls and ceiling in colourful dots and the revo 4 or moonflower will provide the dance floor light to get everyone up and dancing.
The Crystall ball can just sit on a table or bookshelf etc. but the revo 4 or moonflower will require a lighting stand for both safety and so you can angle the light and get it high off the ground for the best effect.
This is one of our most popular packages. Without the smoke machine you are looking at just $120 for this package if you go with the revo 4 or just $110 if you chose the moon flower. To add the smoke machine – this will really change the lights completely and give you way more effect just add $30.
3) Traditional Mirror Ball Set Up
If you are having a traditional 70's disco theme for your party then you can't go past the traditional Mirror Ball set up. For a large 16″ Mirror ball + 2 x Intelligent Lights on a truss stand and 2 pin lights in your choice of colour to point at the mirror ball you will be looking at around $250 but you will have everyone reminiscing about their roller-skates!
4) Nightclub at home
If you have a little more budget and you really want to create your own nightclub at home its time to think lasers! We suggest 2 x 1 Watt Colour animation ilda lasers, a Manual smoke machine (you need the smoke machine to see the beams from the laser ) and you need 2 x Light stands to place the lasers on. This will cost $320 (add $35 to upgrade to an automated smoke machine – phaser) but you will truly have your own awesome nightclub experience at home.
Of course this is just a small collection of ideas and there are plenty more so check out our price list for all the options or contact us to chat through some ideas based on your budget!