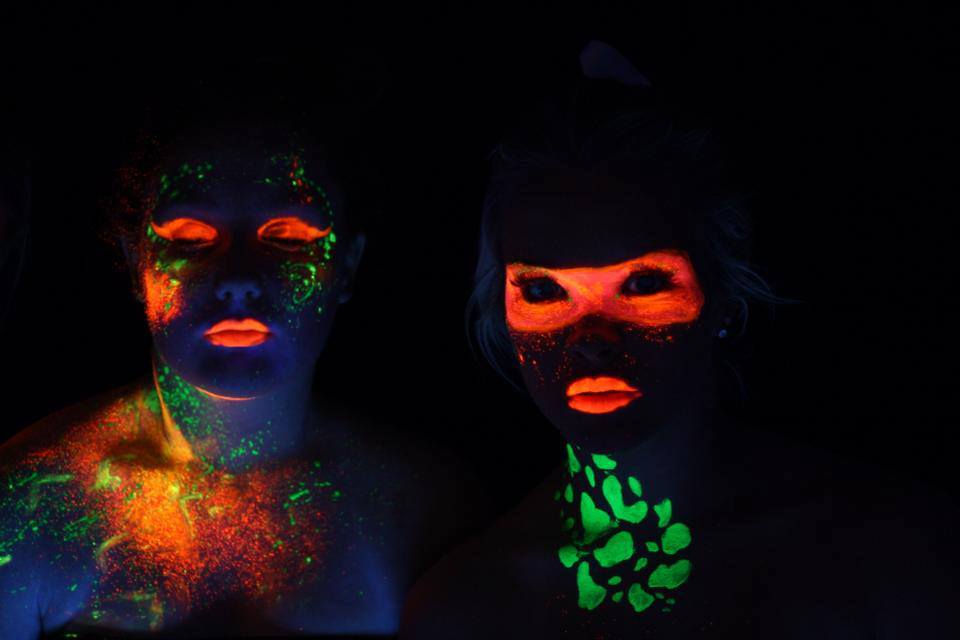 Quite often people come to us and say they have a birthday party coming up and want some advice on the best theme for their party that wont break the bank. UV was in when we big kids were partying and its still an awesome way to theme your party now.
Why a UV theme?
A UV themed party is great because basically you and your guests just need to wear something white or fluro and you will glow under the black light and add a few decorations and your set. UV is great for 80's parties, parties where you want lights that don't require a smoke machine or for parties where you don't want bright flashing lights..and of course it makes women look great 🙂
Which type of UV light is right for your party?
You'll need to start by working out if you should opt for UV Fluro Baton lights or LED UV Panels. The UV baton lights are great if you are having a UV party at home in a room or garage. Panels do a larger space, we use them generally for big halls. The panels emit more of a purple hue as they are led where as the tubes give a more authentic white glow.
What else do you need?
One of the main questions we get asked by clients setting up a uv party is what other lights they need and the answer is..none! To get the best effect out of your uv lights you want the area as dark as possible with no other light source – the uv light will be enough for you to see.
If you want to liven your uv party up and really make everyone pop why not have some fun with UV face/body paint and uv makeup. We have an extensive range including uv mascara, lipstick, blusher, eyeshadow, hair gel and hair streaks and it is all super uv reactive.
Need more help?
We have been helping people create amazing parties events for years so get in contact with us today about your uv party and how we can make it one to keep your guests talking!