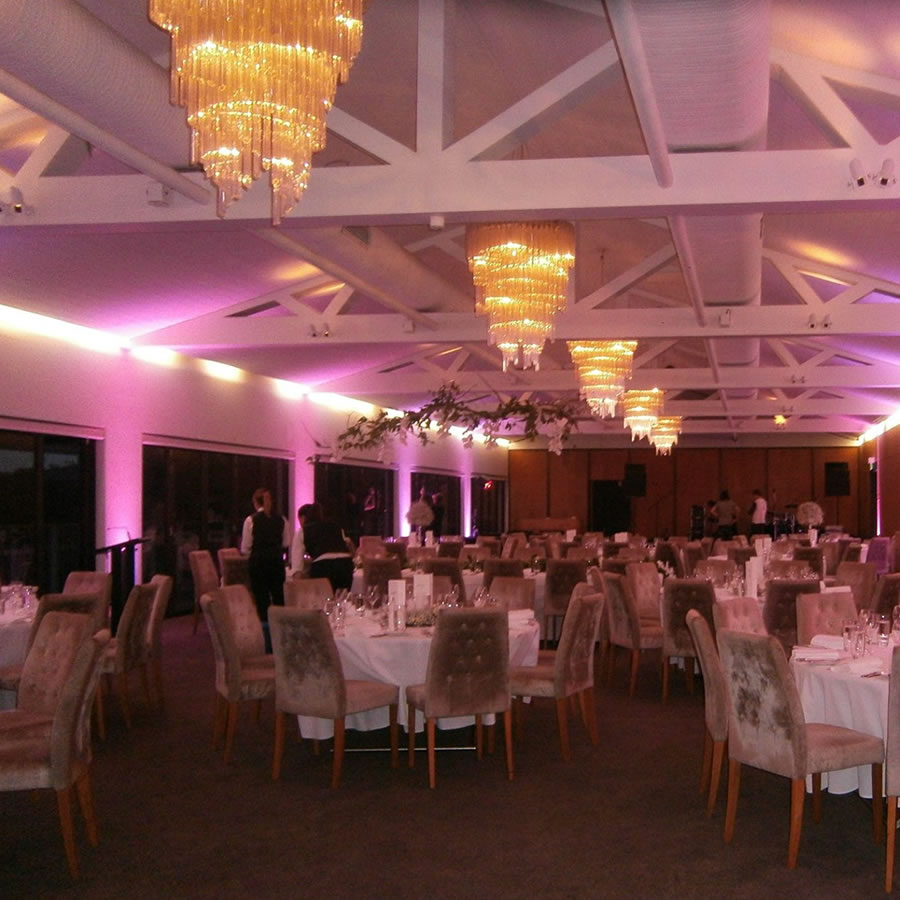 What are the best options for ambient lighting?
Quite often customers come to us when they are planning a corporate event, wedding or an upscale event where the brief is not to create a dance floor or disco theme but rather to use lighting to create ambience; so what are the lighting options?
Effect Lighting
Effect lighting can get overlooked but it really can  create a beautiful effect to highlight a wall or ceiling. Our topaz light and water effect lights are both commonly used at weddings to create a gentle effect while still adding some colour and ambience to the room.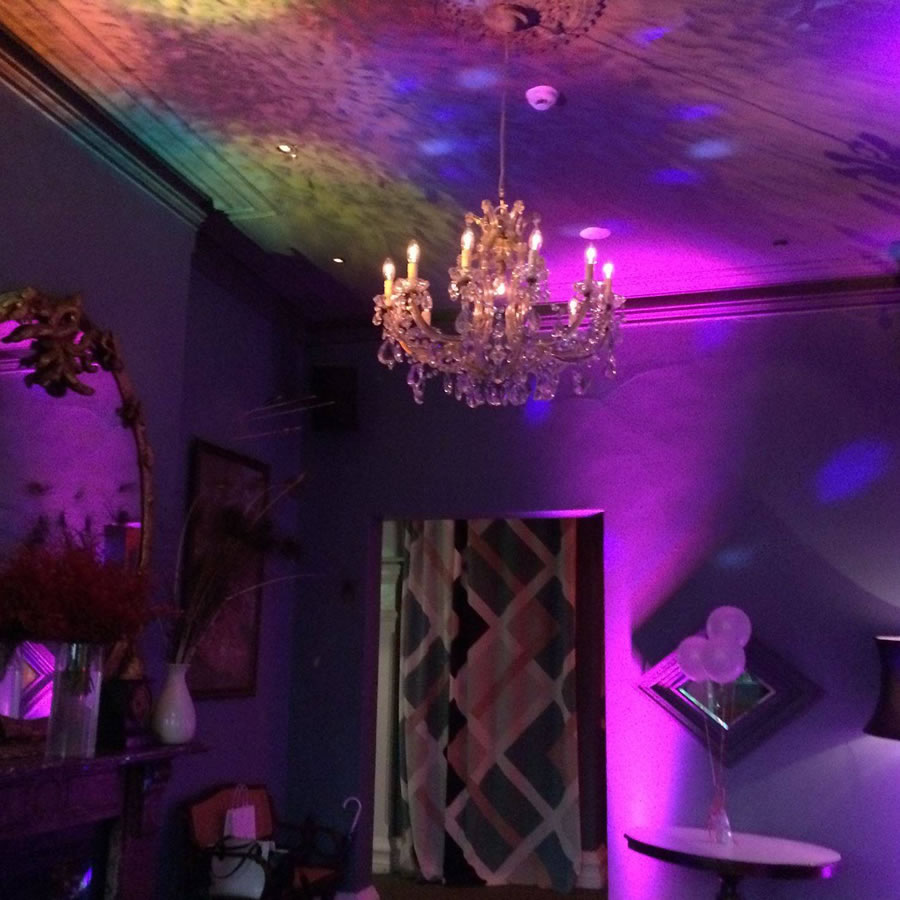 Up Lights
Simply using a few up lights around the room can completely transform a space as you can see from the before and after below. We have indoor and outdoor waterproof battery operated up lights which can be set to a particular colour or can be set to gently transition through colours. They have the ability to turn up and down the brightness to fit in perfectly with your theme.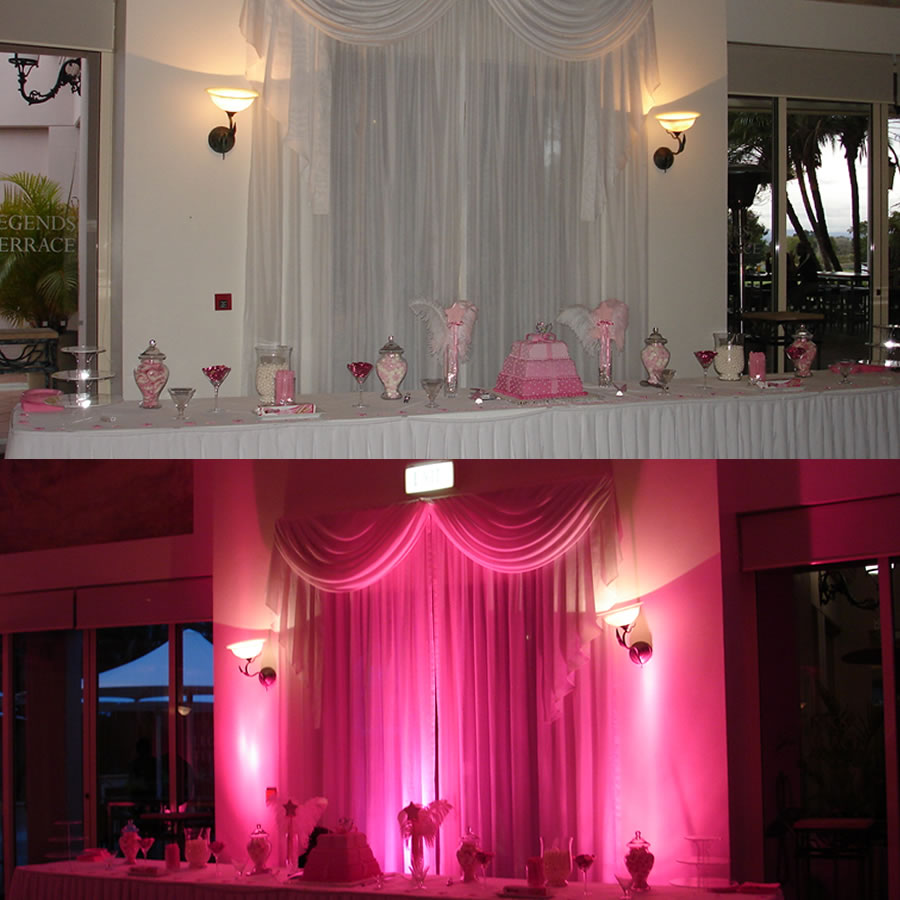 Unique Centrepieces
One unique way of adding something different yet that looks elegant is to add some of our extra small glow spheres as centre pieces, whilst they can be set to a colour to match your theme when set on white this will really add a unique, elegant presence to your tables. For something different why not use a mixture of our small spheres and medium spheres clustered together.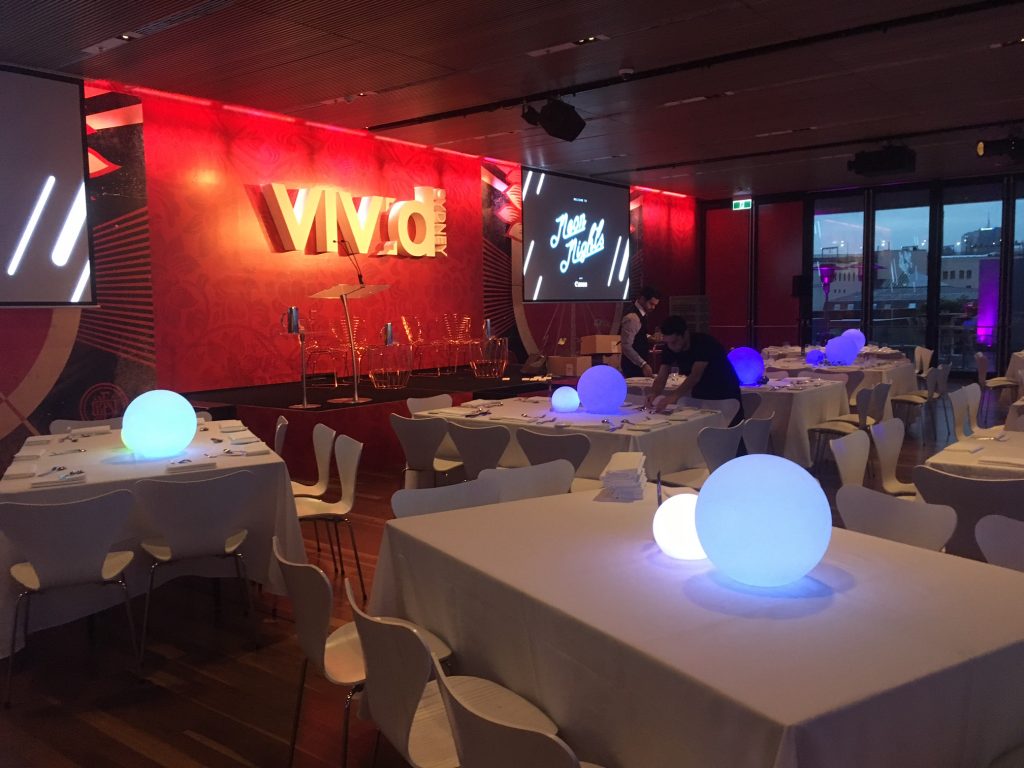 Need more advice?
At Lights To Party we have been setting up and consulting on parties and events since 2009, we know what works and we use our creative flair to ensure we can plan a party for you that is sure to impress. Get in contact with us for free advice and let us help you plan your party and provide professional advice on what will work for your party or event and take the stress away! Reach out on 0433 501 613 or fill out our online form to get a quote and advice on making your event one that will have everyone talking!