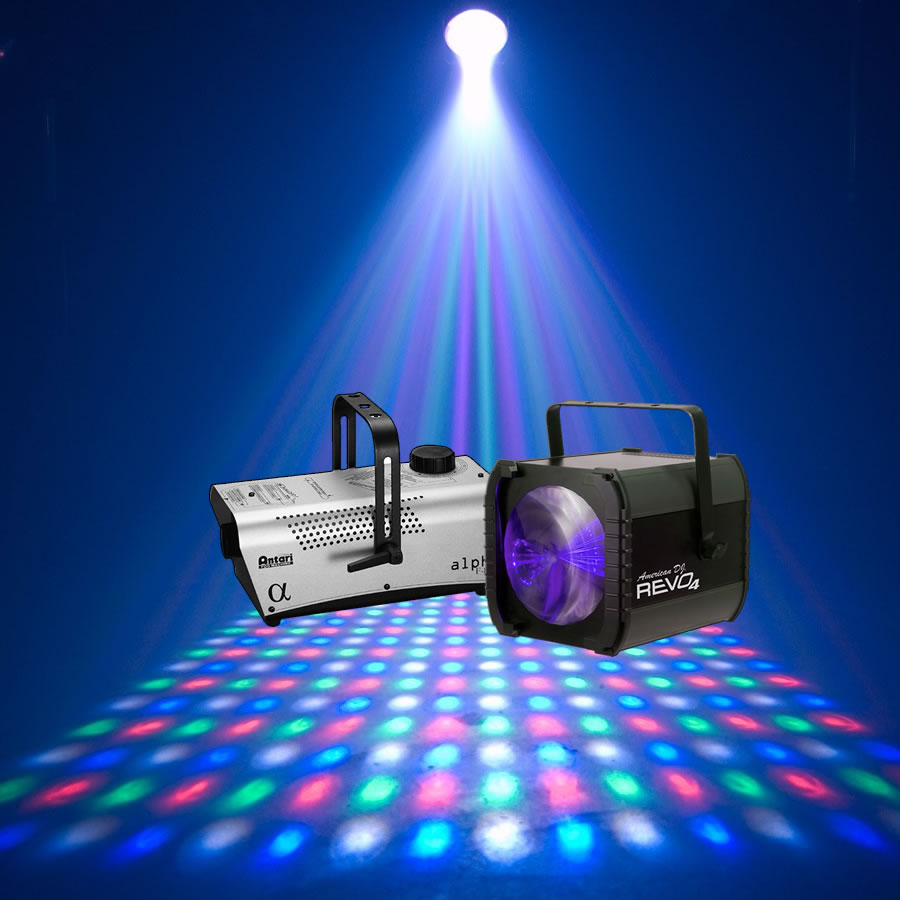 It's time for a discoducation (aka disco education)!
Disco lights have been entertaining us at private parties, venues, and pubs and clubs for decades. In fact mirror balls were used in nightclubs since the 1920's but when it comes to disco lighting many people don't realise how many great options there are out there now. You don't have to use a cheap derby light that people have been circulating for 30 years there is some really cool new technology available now and its time for us to spread the love and share this with you so you can plan an awesome party with the latest technology!
Everyone remembers the old traffic light..well guess what the traffic light grew up
. Using the CoreBar4 you can have a modern traffic light effect with LED lighting so you no longer have hot halogen lamps heating the band up. The 4 adjustable heads mean you can angle them anyway you like for complete coverage. You control your show with the included foot controller, make the lights strobe, fade to black, set to a colour, transition through colours, or use chase mode. Add a smoke machine for the ultimate effect.
Having an outdoor party? Forget cords, use the latest battery powered technology
In the "old days" having a wedding or an outdoor event meant you were limited to lighting that was either undercover from the elements or if you were undercover lots of cords and tape to get the desired lighting effect. This is no longer the case. At Lights To Party we are always re investing in new technology and we have our own custom made outdoor, waterproof up lights that last up to 20 hours when set to a single colour or 8 hours when using colour transitions or colour changing modes. Raining, no problem, no power points, no problem! Being battery operated means you get all of the effect of an elegant wash of colour without the ugly cords to ruin the look of your elegant event. We stock both  waterproof UV & Full colour outdoor LED Par lights and wireless UV & full colour indoor LED par lights.
You are not just limited to disco lighting either.
One of our most popular product ranges is our LED Glow furniture. Not every event calls for bright flashy lights. If you are looking to create an elegant event or need a different idea for your wedding LED Illuminated Glow furniture creates a beautiful atmosphere and will have everyone talking about your event!
Let us guide you.
At Lights To Party we have been setting up and consulting on parties and events since 2009, we know what works and we use our creative flair to ensure we can plan a party for you that is sure to impress. Get in contact with us for free advice and let us help you plan your party and provide professional advice on what will work for your party or event and take the stress away! Reach out on 0433 501 613 or fill out our online form to get a quote and advice on making your event one that will have everyone talking!