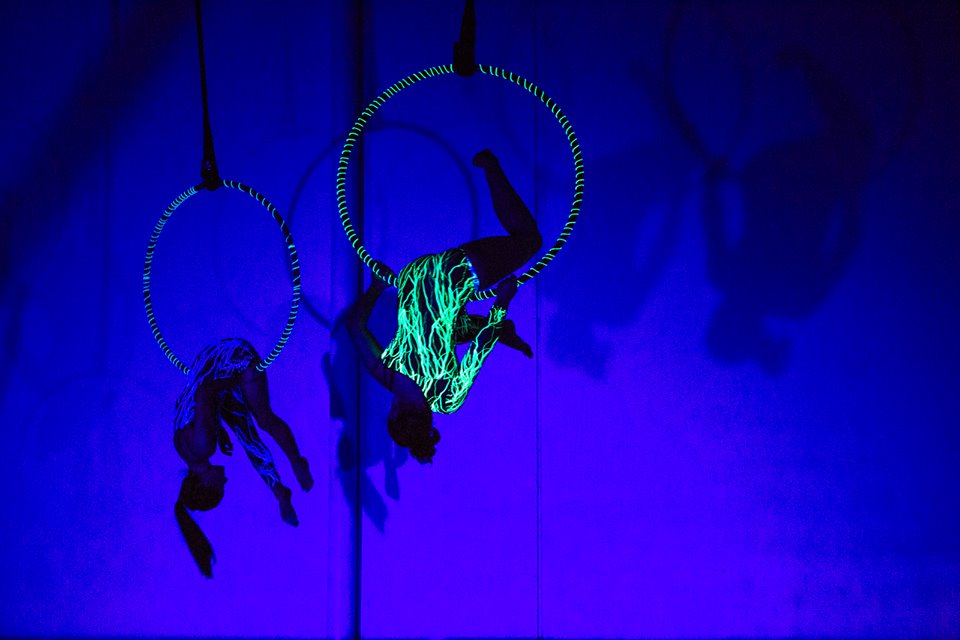 UV Tubes, Panels or Uplights?
If you are planning a black light or fluro party then you are going to need to hire some black lights but which choice is the right solution for your event? These days there are multiple options ranging from the traditional black light tubes, UV LED panels, indoor and outdoor battery operated up lights.
Below we break down the elements of your event to help you pick the right type of black light for your event.
Indoors or Outdoors?
This is the first question to answer. If your event is going to be outside and subject to the elements such as rain then the solution is to use our outdoor battery operated up lights which are also waterproof! They will last up to 20 hours so will be sure to see you through your entire event. The best part of these lights are being battery powered means there are no cables to worry about. If your event is indoors we run through the options in the next section of this article where we talk about the size of the venue space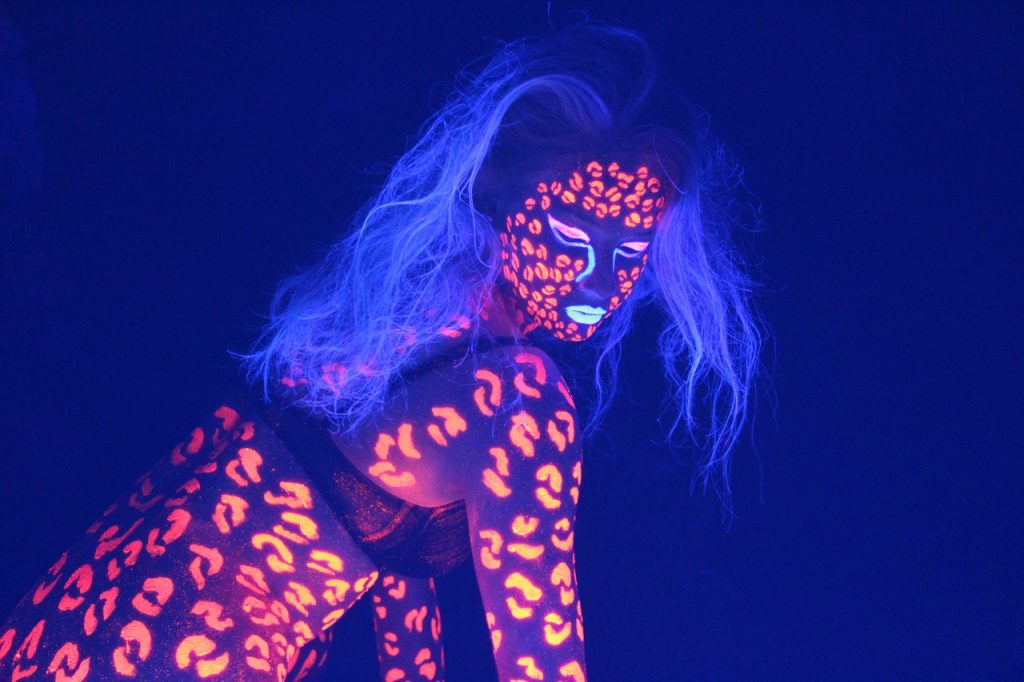 Working out the right solution based on the venue space
If you are just planning a small house party at home and want to throw a great black light party our uv tubes are a great affordable option. Generally as a guide if you are throwing the party in a room such as a lounge room then 2 x uv tubes on stands will be an adequate amount of light. UV tubes give the most authenticate black light effect as they are globed and not LED.
If you are planning a party in a bigger space like a hall or event space in a function centre then it is best to use our UV LED panels on stands. Generally as a rule you would have at least one in each corner of the room so 4 in total.
If you need additional up lighting around the room to emphasise the uv effect you can look at hiring the indoor battery powered up lights.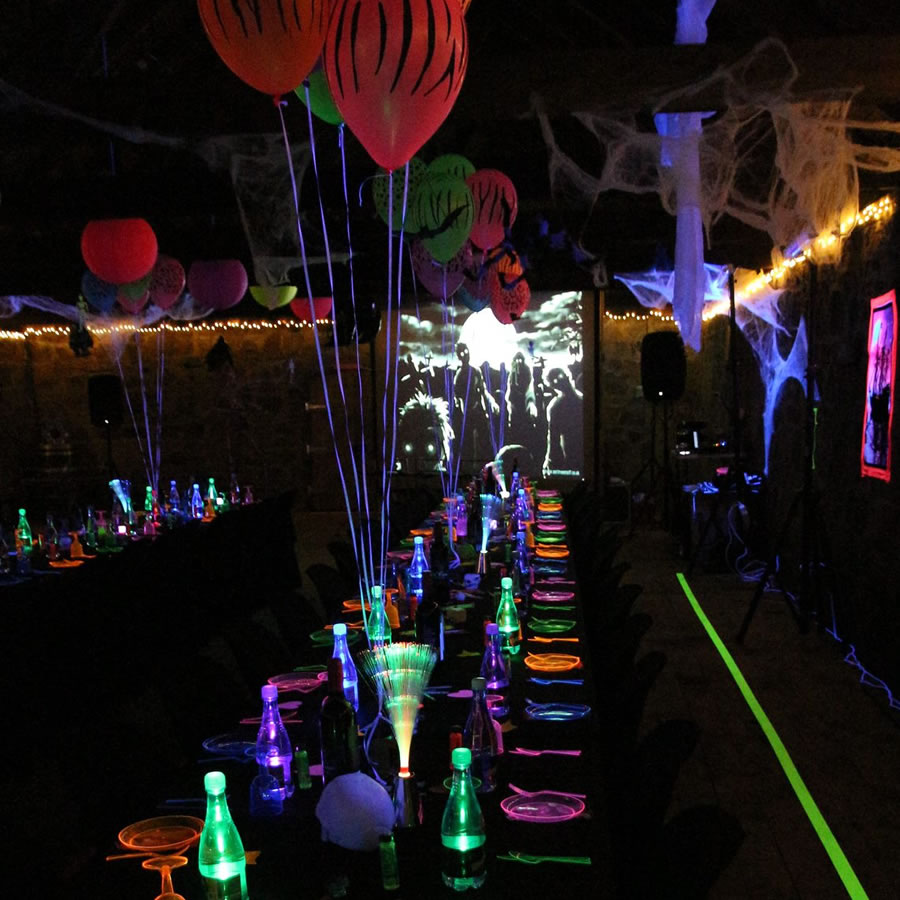 Need more advice?
At Lights To Party we have been setting up and consulting on parties and events since 2009, we know what works and we use our creative flair to ensure we can plan a party for you that is sure to impress.
Get in contact with us for free advice and let us help you plan your party and provide professional advice on what will work for your party or event and take the stress away!
Reach out on 0430 001 613 or fill out our online form to get a quote and advice on making your event one that will have everyone talking!