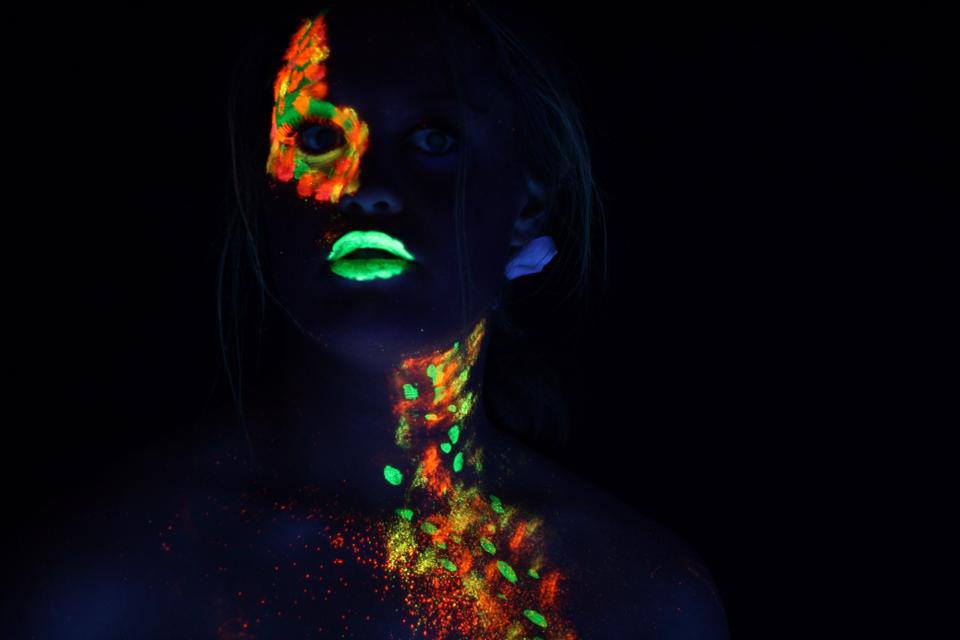 Let Black light transform your halloween party without breaking the bank
If you really want to throw an awesome halloween party or event but funds are limited then UV/Black lights are your friend. The reason for this is most halloween decorations look absolutely amazing under blacklight. Think about those bags of cobwebs you just know you need to decorate your halloween party, they are either white or fluro orange or green; all of which look fantastic under black light.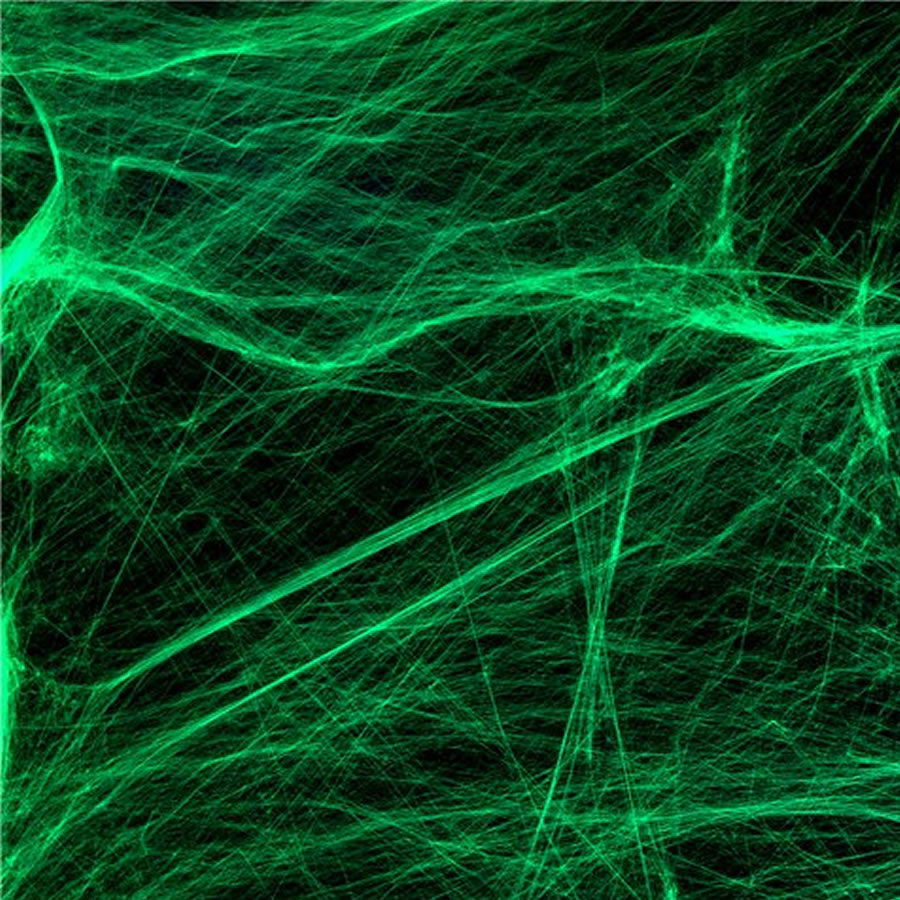 If it's a wall of cobwebs you are wanting to light up then our battery operated up lights are perfect and require no power and will last up to 16 hours!
Cheap decorations
Black lights are also great for highlighting skeletons. You can purchase plastic skeletons from your local party supplies store and scatter them around your event space. Using a couple of UV Black light panels on stands will give you plenty of coverage for the whole room.
Other great ideas are stringing up fluro streamers, under black light these look great and are only a few dollars to buy. Fluro balloons, plates and cutlery will also complement this theme.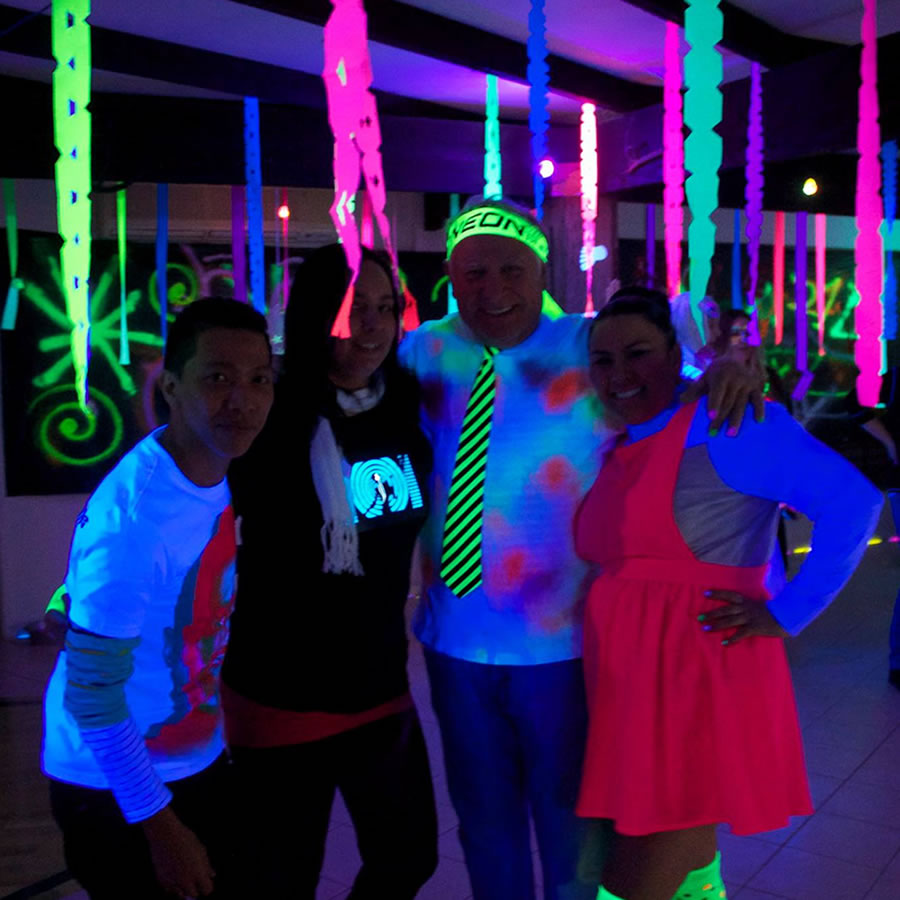 Black Light UV Parties
Lasers for a more creepy theme…
Green and/or red lasers are a great way of transforming an entire room for minimal investment. Keep the entire room dark and use only the lasers as your lighting. Lasers are also a great photo opportunity for your guests.
Add a low lying smoke machine and strobe for the ultimate spooky effect .
We also have an all in one Halloween package!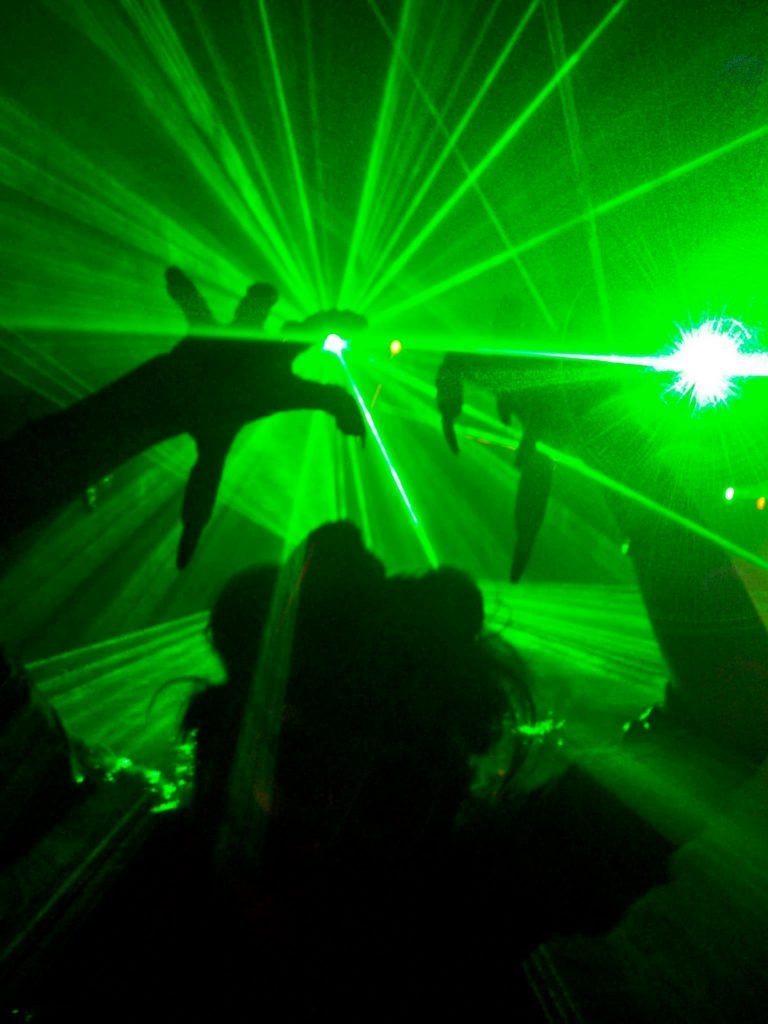 Need more advice?
At Lights To Party we have been setting up and consulting on parties and events since 2009, we know what works and we use our creative flair to ensure we can plan a party for you that is sure to impress.
Get in contact with us for free advice and let us help you plan your party and provide professional advice on what will work for your party or event and take the stress away!
Reach out on 0430 001 613 or fill out our online form to get a quote and advice on making your event one that will have everyone talking!