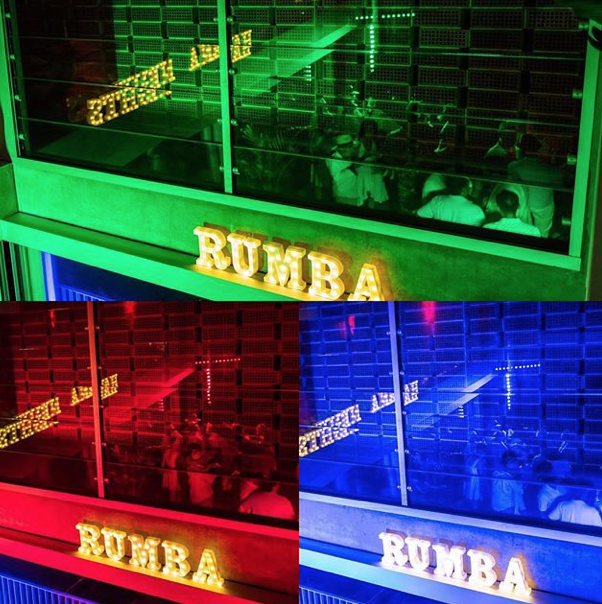 How to theme a party without breaking the bank
As the party season starts to kick into gear customers often come to us for advice on how to best theme their party so we have some common themes below and how you can affordably pull it all together.
80s Retro Party Theme
Probably one of the most popular themes that is really easy to pull together. Think fluro, rubik's cubes, leg warmers and hair…big hair! The staple of this theme is UV light to make sure all your fluro outfits, wigs and props really glow. Generally as a guide 2 uv lights will cover the size of a double car garage. Purchasing fluro streamers and balloons add to the effect and for a couple of dollars there are plenty of fluro costume options at your local party supply store such as fluro fishnet stockings and gloves, fluro wigs and fluro cups, plates, glasses etc.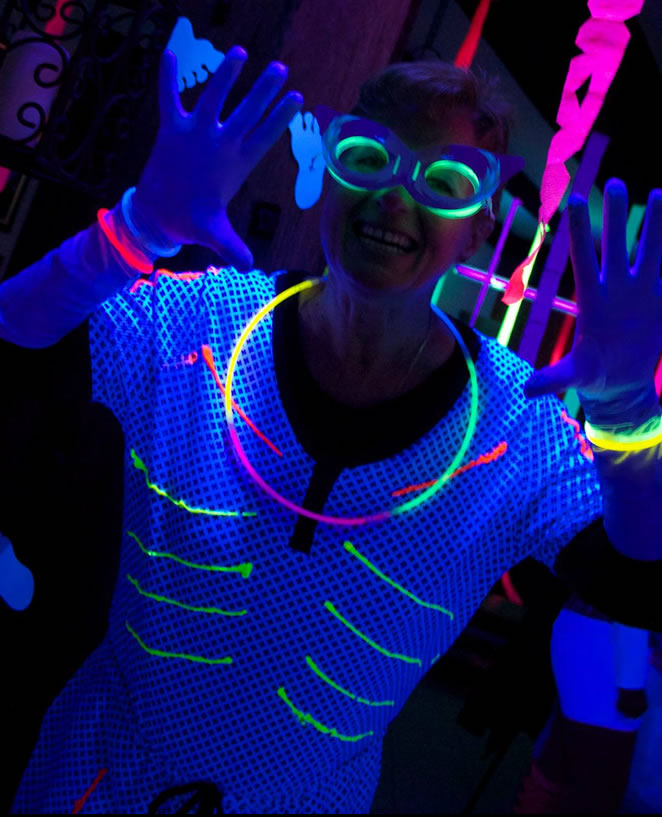 The UV light covers the glow aspect but what about getting everyone to dance. The REVO 4 disco light is the perfect light for this. This is an intelligent disco light that changes through different patterns for 22 minutes before repeating. Place this on a lighting stand and you have your dance floor sorted!
Want to emulate the Rubics cube vibe? Why not play around with our glow cubes, they work as a feature piece and also as seating.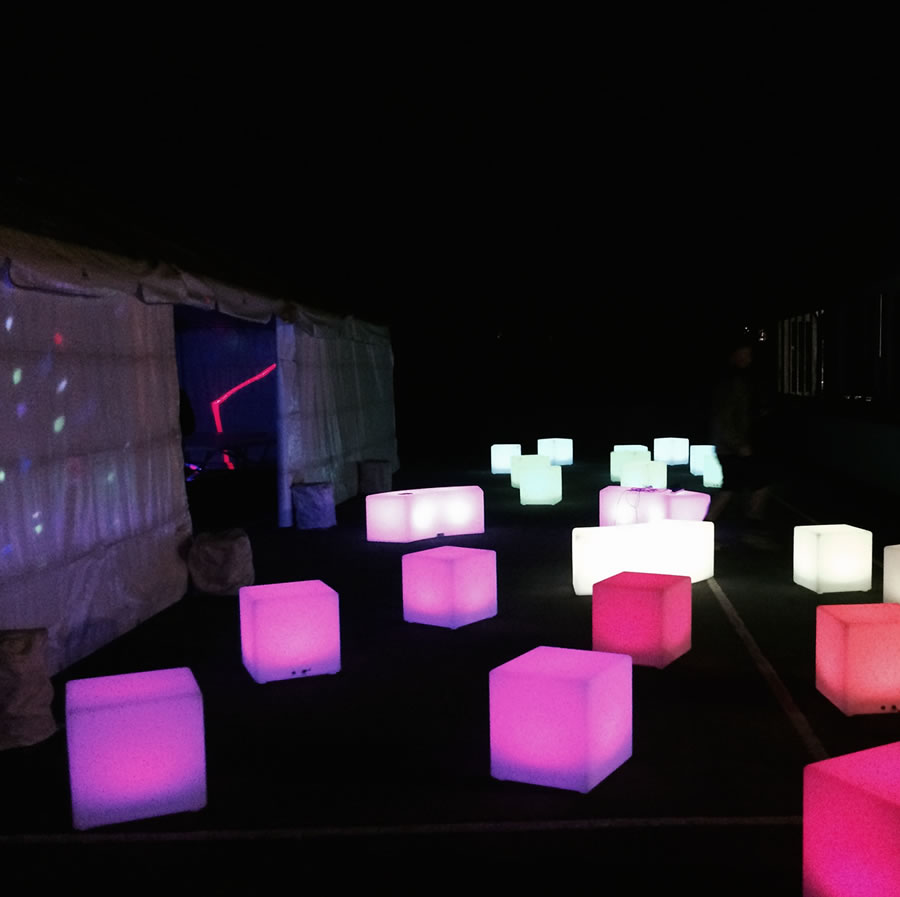 Vegas Nights Theme
Another very popular theme and with some basic lighting you can really change your event space. Generally follows a red, gold and black colour theme. To pull this one off white light is your enemy so turn off any regular house lights and use some battery operated up lights around the room set to red and yellow/amber to create ambience and tie in with the colour scheme.  We would suggest at least one in each corner of the room and depending on your budget you may add a couple more alongside the walls.
Vegas is all about the night life, think flashy lights and casinos so why not use our illuminated bar leaners set to red and yellow to follow in with the colour scheme again.
Finish this theme off with some cheap props from your local party shop and some big feathers in vases look great too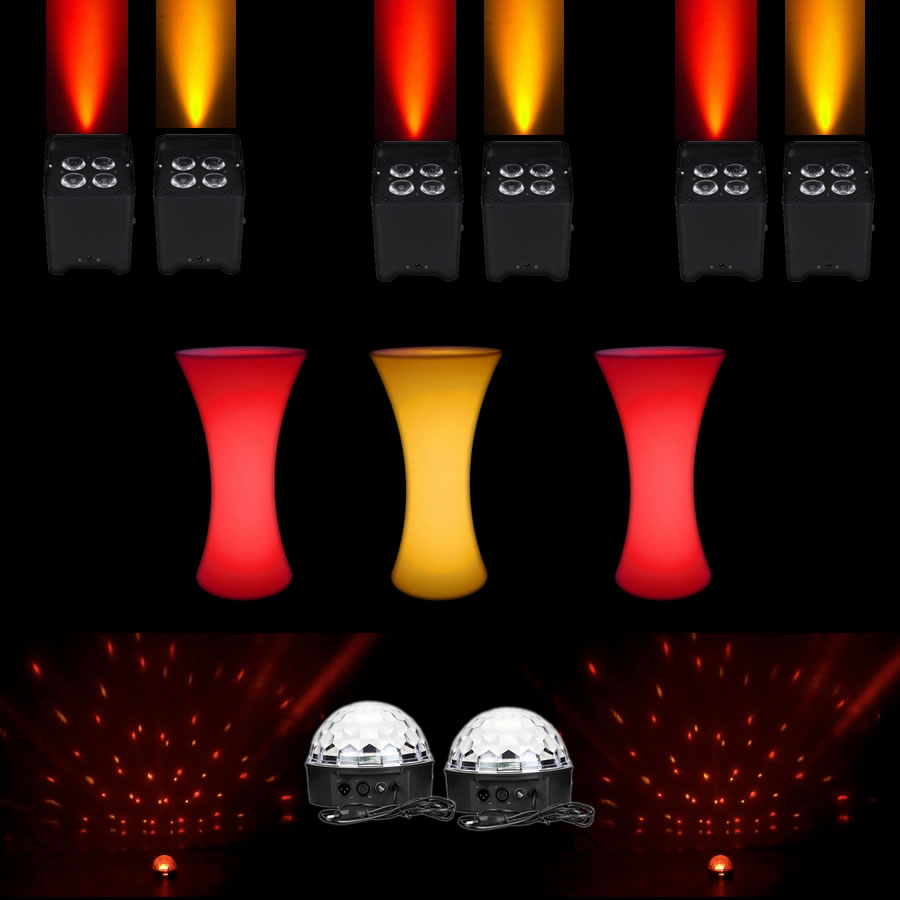 60's Hippy Theme
This is a great theme if you want a fun, colourful, energised party crowd. Not everyone likes to dress up (so they say..) so you can use some of our vintage lights to create a great 60s feel at your party. If you have a good feature wall in the party space or a white ceiling then our kaleidoscope light will really give you a 60s effect.
When you think 60s you think colour so scatter some up lights around the room set to different colours to add some vibrance to the event space, think blues, pinks, yellows and green.
Finally add a crystal ball disco light which will project loads of colourful dots all around the walls and ceiling and you have your 60s party sorted!
Bloods and Crips/ Gangsta Party
Popular for 18th and 21st birthday parties this is a really easy set up and doesn't require much effort at all from guests to dress up. The best way to pull off this theme is to seperate 2 party areas. Place some red up lights around the space in one room and blue lights in the other. Accompany each room with a red and blue laser respectively and thats it. Get your guests to wear a red or blue bandanna and thats your party done!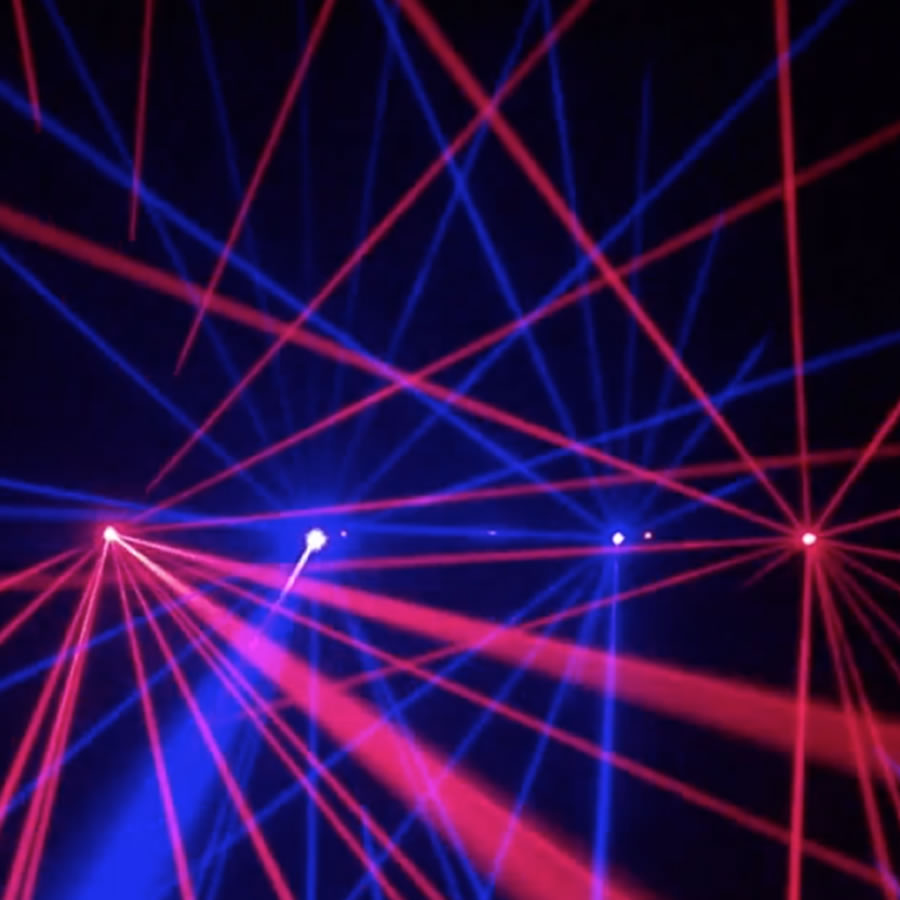 Need more advice?
At Lights To Party we have been setting up and consulting on parties and events since 2009, we know what works and we use our creative flair to ensure we can plan a party for you that is sure to impress.
Get in contact with us for free advice and let us help you plan your party and provide professional advice on what will work for your party or event and take the stress away!
Reach out on 0430 001 613 or fill out our online form to get a quote and advice on making your event one that will have everyone talking!